In this article, we will be sharing with you what are the essential tools to carry, be it a short or long ride as these items will keep you safe, confident, comfortable and ready for any minor misfortune during the ride.
Getting a flat tire is an inevitable part of cycling which is an easy fix or it could be something more dramatic like loosen pedal that needs to be tighten, seat post height that needs to be adjusted, broken chain, etc. By having the necessary kit to repair will make all the difference in getting such issues done swiftly and properly. Therefore, items such as tire levers, spare inner tubes, CO2 or mini-pump and multi tools will help you to overcome the situation steadily.
Tire Levers

Tire levers help to remove and install the tires easily. Ensure to invest a good plastic sturdy levers to prevent from breaking when used on tighter tire beads.
Spare Tube

Although patch kits can be useful, having a replacement tube is the most effective way to know you will be good to rock & roll after a flat tire. Take note on the tube sizes and the types of valves when purchasing your spare tubes: Presta / Schrader.
CO2 Inflator & Mini Pump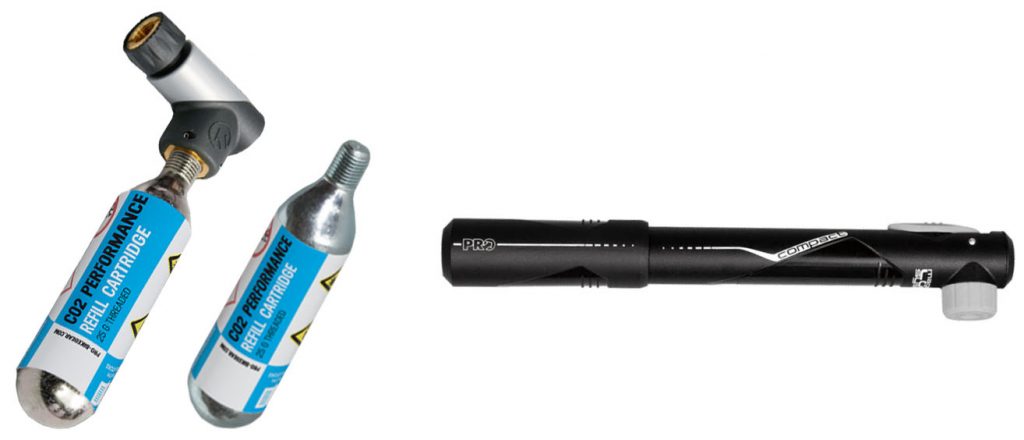 What is CO2? In gist, CO2 cartridges are small canister filled with pressurized carbon dioxide gas. It is small, light and compact to bring along when cycling. It inflates faster than a hand pump and less effort to use.
CO2 inflator comprises of 2 primary parts namely; the inflator head (A.K.A nozzle) and the CO2 cartridge.
The Inflator head is an important part that attaches to the valve stem to inflate the tube and helps to control the amount of gas during inflating. There are varies design in the market and here are some examples

Credit: Lezyne / Genuine Innovations
The cartridge comes in threaded and non-threaded depending which inflator head caters for. It also comes in different sizes namely 16g, 20g and 25g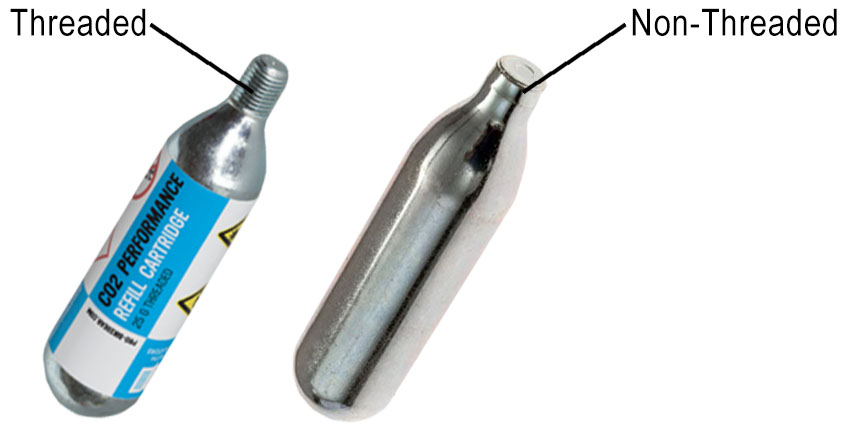 Mini pump on the other hand is a practical and great investment. It is a one-time expense, economical, compact and user-friendly to use. It is an unlimited air supply and ensure it will never run out of air as compared to the CO2. A simple tools and yet effective.
Multi-Tools
A multi tool should be an essential item for any cyclists to take with them on a ride.
Choose the tools that able to cover everything you need such as Allen keys (up to 8mm), Torx wrench (T15/T25/T30), Phillips and flathead screwdrivers and chain tools (with chain-pin/quick link).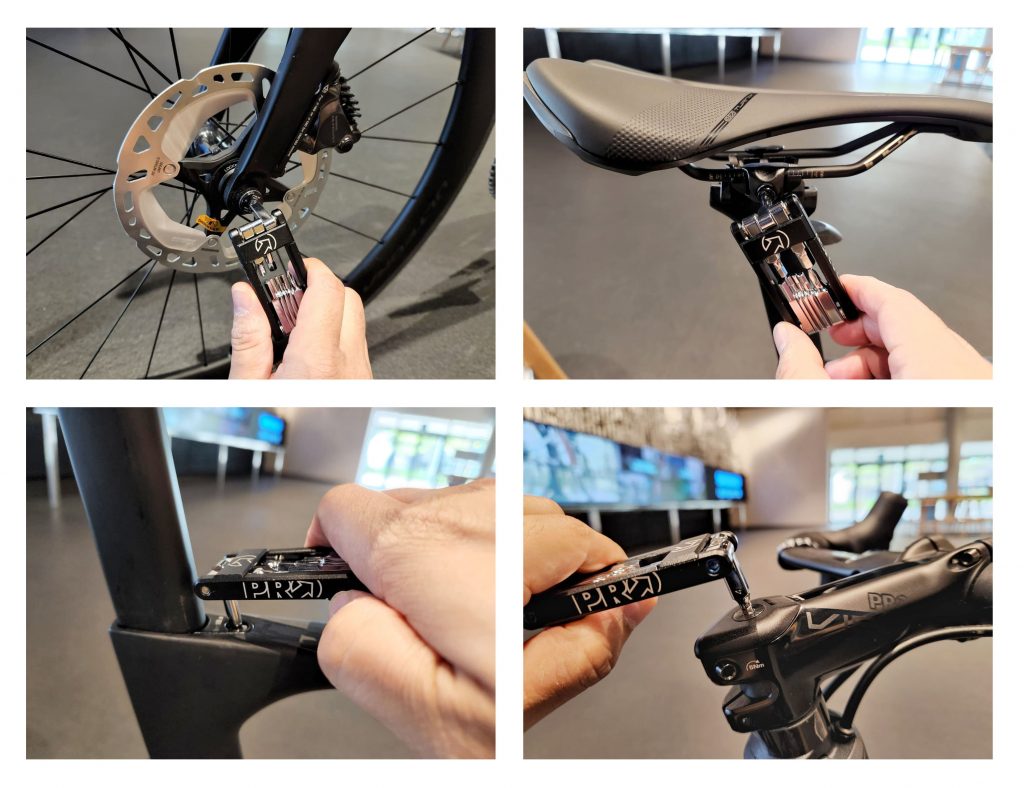 For more PRO products, do visit www.pro-bikegear.com
For those who are interested in knowing more on bicycle maintenance such as changing of tube, brake adjustment, etc, do visit our website to register in our Basic Bike Maintenance workshop which happens monthly at Shimano Cycling World.
Basic Bike Maintenance Workshop link:
https://shimanocyclingworld.com/basic-bicycle-maintenance-workshop/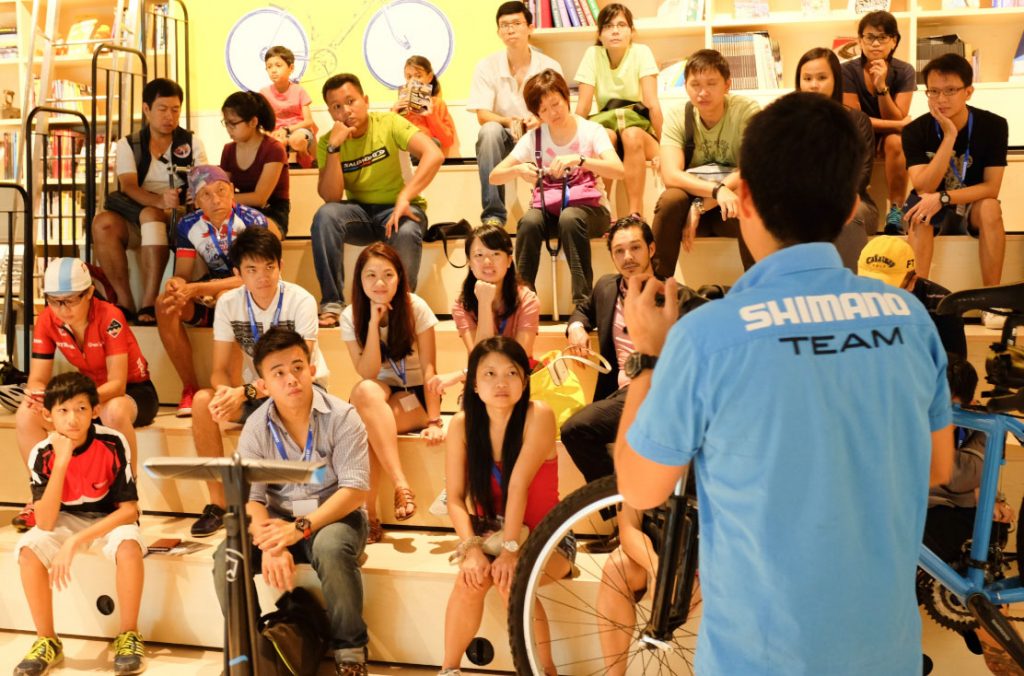 Ride safe!
 ————————————————————————————————————————————————————————————————————————————-
Published by Dicky Hamid, April 2022