In Singapore's heat and traffic, cycling after dark has become a popular group activity amongst cyclists. With the right safety precautions, night cycling can be an exhilarating experience to see another side of Singapore without the blazing heat and heavy traffic. Whether you're a beginner or experienced cyclists, here are 4 tips to keep in mind.
1. Bicycle Lights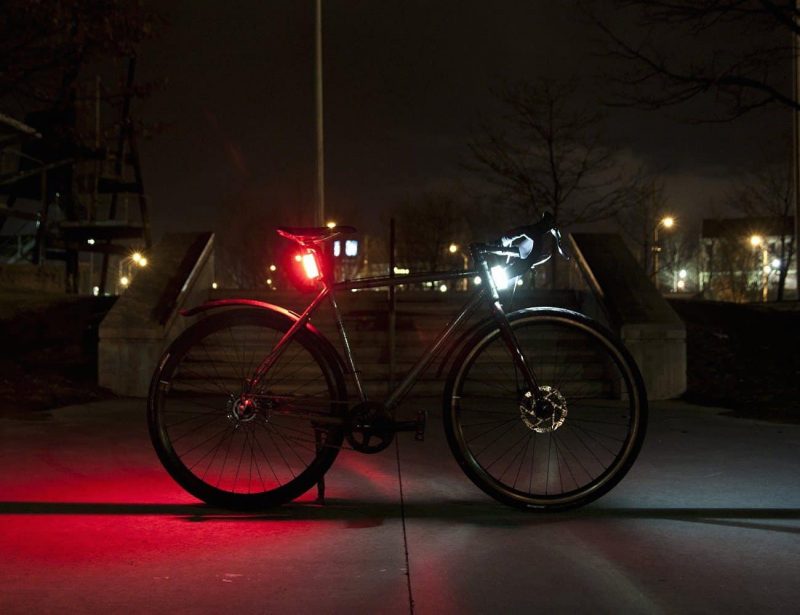 (Credit: The Geeky Cyclist)
Riding after sunset means low visibility, therefore it is compulsory to mount a white light in front of the bicycle and a red light/reflector at the rear. Not only do these lights light up what's in front of you (e.g potholes), but it also alerts other road users of your existence as well.
Did you know?: Traffic (bicycles) rules states that a cyclist must display a white light from the front and a red light or reflector from the back, both being clearly visible for a reasonable distance.
2. Reflectives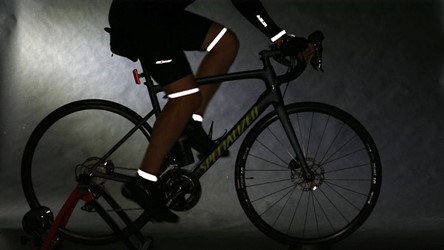 (Credit: Mirage News)
Apart from just having bright bicycle lights, up your visibility game by including reflectives on your apparels and bicycle. Apart from just wearing hi-vis apparels at night, consider getting reflective pedals, ankle bands or simply adding reflective tape to your bike to enhance visibility from the side.
Check out Shimano's S-Phyre Flash Short Sleeve Jersey with a reflective stripe on the back pocket to improve low-light visibility.
3. Plan your Route
When it comes to night cycling, always plan ahead of time or ride a route you are familiar with. Try doing a short, repeated loop or pick a shorter route that is close to home in case anything happens.
Here's a tip: Always let someone know where you're going and how long you will be cycling for. So, plan, inform and enjoy your ride!
4. Ride in a Group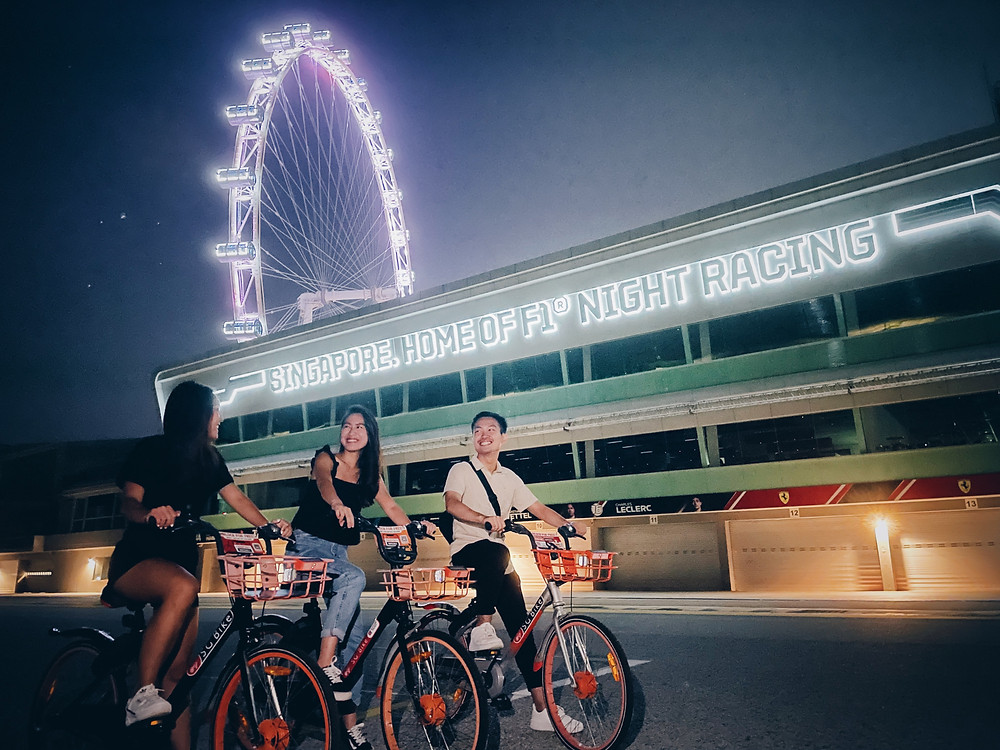 (Credit: SG Bike)
Day or night, having your cycling buddies close to you means more helping hands in case of any unexpected situations. Plus, riding in a group provides you the incentive and motivation!
Here's a tip: Always leave adequate space between yourself and the rider in front to prevent your light from casting their shadow ahead of them, decreasing their visibility of what's in front of them.
Are you ready for your next night ride now? Tag us on Facebook and Instagram when you're out for your next sundown adventure!
Published by Vivien Sim, Feb 2022