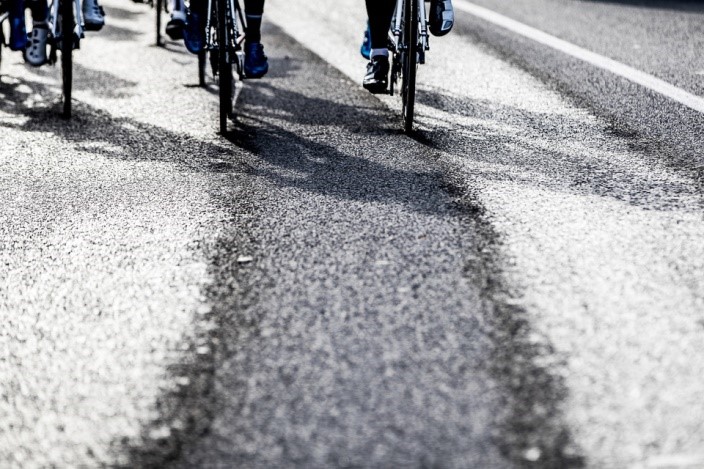 Shimano manufactures a wide selection of groupsets to accommodate commuters, road, gravel, and mountain bikers. So what makes up a complete groupset? A groupset consists of the following components: crankset, bottom bracket, brake levers/shift levers, front and rear derailleur, cassette, chain, and brakes.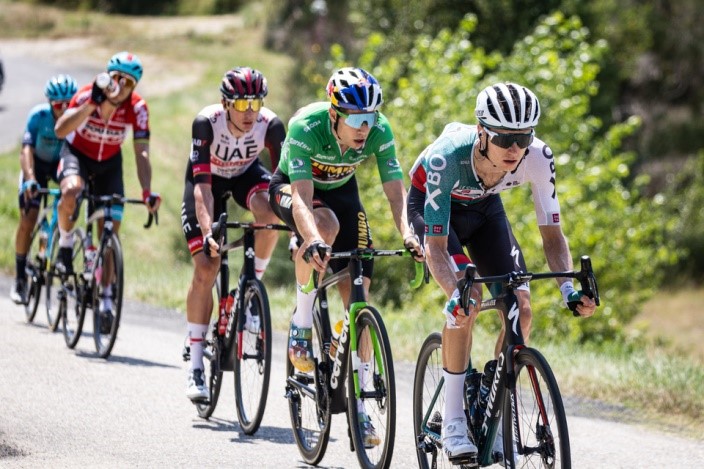 The focus of this article will be on road bike groupsets. Whether you're an experienced World Tour rider or a first-time buyer, Shimano aims to serve everyone in the cycling community. Top bike riders should receive the best components, and everyone else should receive the best groupsets available within their budget.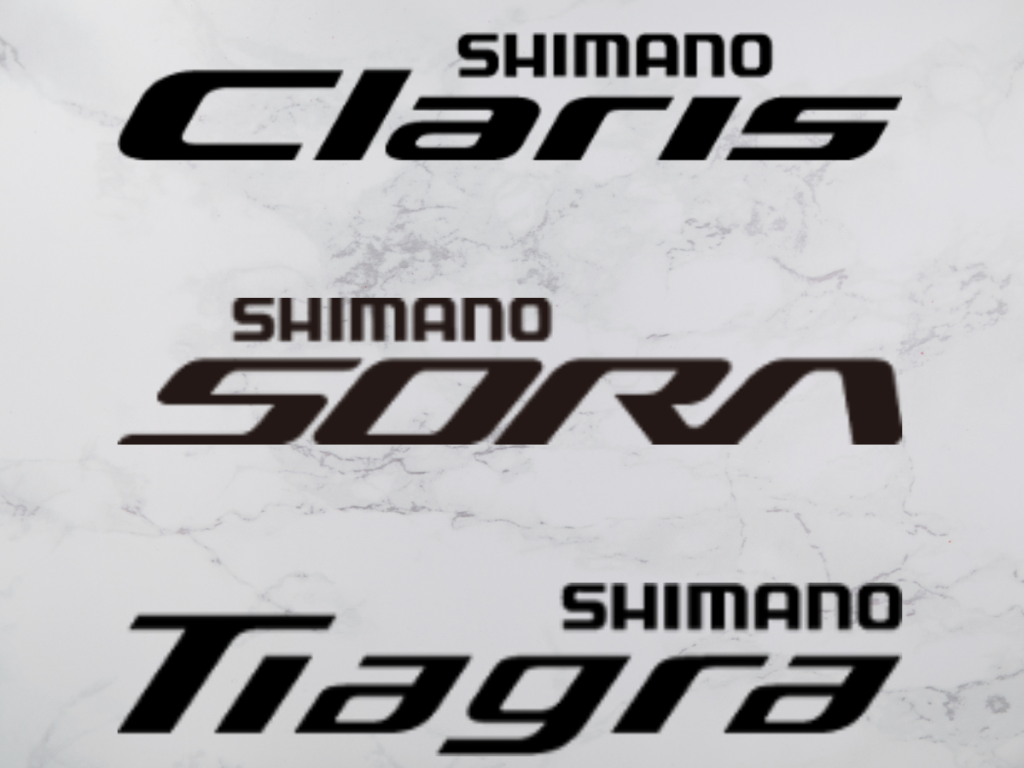 A Shimano Claris groupset is the best entry-level option for recreational or fitness bikes with an 8-speed cassette and dual control levers with gear indicators. Compared to Claris, Sora has a 9-speed cassette and a more performance-oriented aesthetic. With its 10-speed groupset, Tiagra offers an excellent balance between durability and performance on many entry-level road bikes.
105, Ultegra, or Dura-ace are the most popular cycling groupsets for riders who desire maximum performance. The 105 and Ultegra are more affordable groupsets with technology trickling down from its top-of-the-line, Dura-ace. A road bike equipped with Dura-ace groupset will typically the lightest versus one equipped with Ultegra and 105.
The 105 is the most economical performance-focused groupset, and it can be found on many mid-range road bikes. Ultegra is a popular groupset among road racers and cycling fans. The advanced technology and features of the Dura-ace make it an excellent choice for professional riders. It is therefore essential to choose a groupset based on your intended use and budget.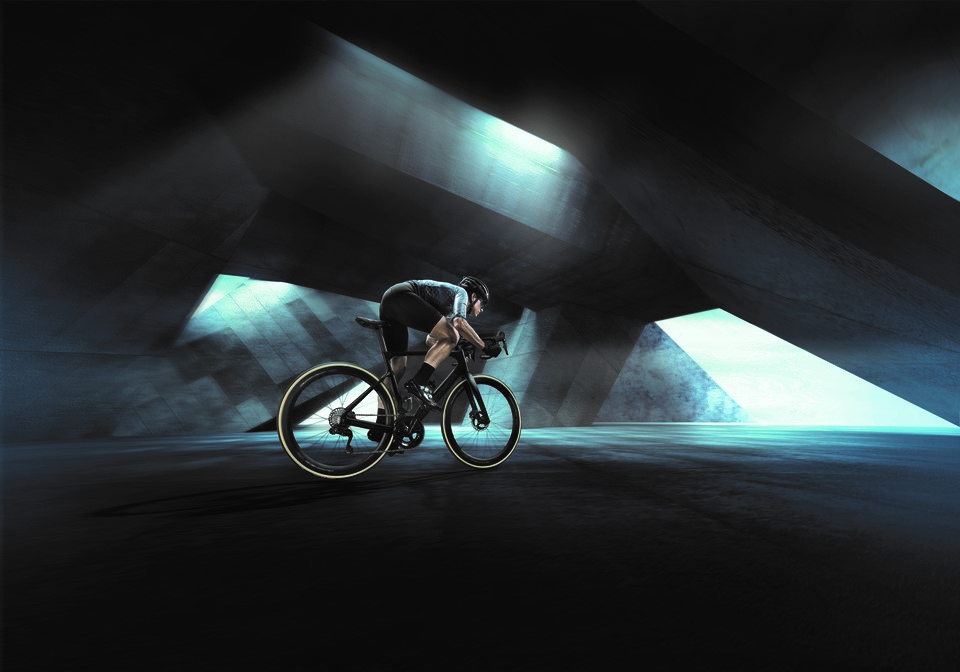 The Di2 system, electronic shifting technology, uses electronic servomotors instead of cables to control derailleur shifting. Those professional cyclists who ride competitively as well as cycling enthusiasts who are tech-savvy will enjoy the electronic shifting. It allows riders to shift more precisely, quickly, and consistently, which enhancing their enjoyment of the ride. It also requires less maintenance, tuning and each completely charged battery can last approximately 1500km.
Generally, the more expensive groupsets have more gears, smoother shifting, better braking performance, and are lighter. While upgrading or purchasing a bike, consider budget, performance, and your personal preferences.
Here is a summary of Shimano's road bike groupsets.
Groupset
Level
Performance
Image
Claris

Basic Road Groupset

Latest Model: R2000

Gear: 8-Speed

Shifting: Mechanical

Brake: Rim

Sora

Entry-level

Latest Model: R3000

Cassette: 9-Speed

Shifting: Mechanical

Brake: Rim & Mechanical Disc

Tiagra

Mid-level

Latest Model: 4700

Cassette: 10-Speed

Shifting: Mechanical

Brake: Rim & Hydraulic Disc

105

Enthusiast

Latest Model: R7000 Cassette: 11-Speed

Shifting: Mechanical

Brake: Rim & Hydraulic disc

105 Di2

Enthusiast

Latest Model: R7100

Cassette: 12-Speed

Shifting: Electronic

Brake: Hydraulic disc-brake

Ultegra

High-end

Latest Model: R8000

Cassette: 11 speed

Shifting: Mechanical

Brake: Rim & hydraulic disc

Ultegra Di2

High-end

Latest Model: R8100

Cassette: 12 Speed

Shifting: Electronic

Brake: Rim & hydraulic disc

Dura-ace

Pro-level

Latest Model: R9100

Cassette:11-Speed

Shifting: Mechanical

Brake: Rim & hydraulic disc

Dura-ace Di2

Pro-level

Latest Model: R9200

Cassette: 12-Speed

Shifting: Electronic

Brake: Rim & hydraulic disc
Published by: May Sabai Htwe, 7 November 2022