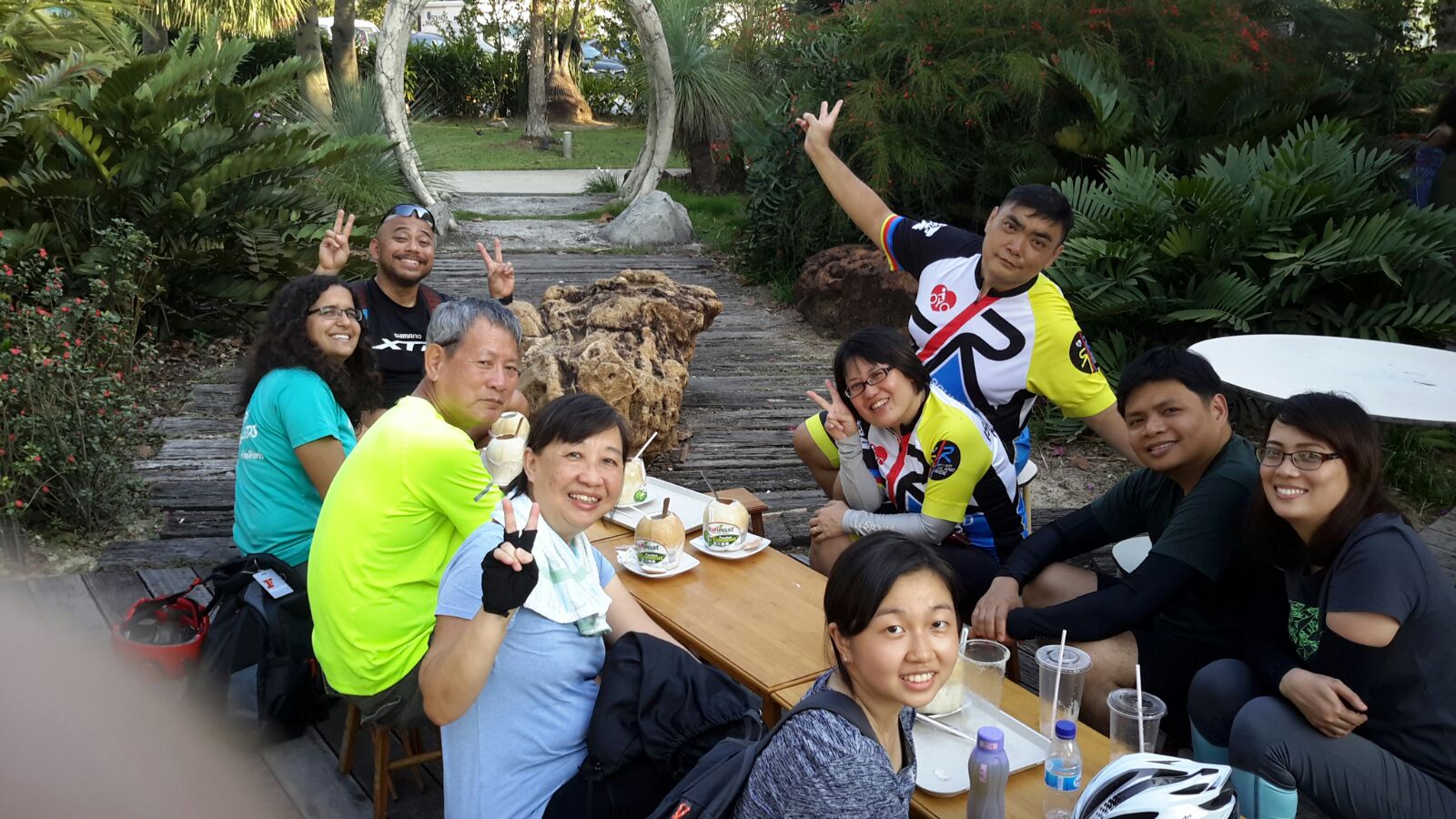 Wholly Crab, Fried Hokkien Mee, BBQ Chicken Wing, Satay and the list goes on and on. These are just a few of the dishes offered by Satay By The Bay.
If you love food as much as you love cycling, you definitely have to join us for this ride on 30th July, Saturday to Marina Gardens Drive where we will be having a meal at Satay By The Bay!
So grab your cycling buddies, family and friends to register for this event now!
How to register:
Step 1) 
Choose from the 2 available  ticket options. 
Sign up here
Step 2) Ready your personal bike and protective gear, before the event day.
If you do not have your own bicycle, you may borrow one from Shimano Cycling World. Please inform us by indicating it in the registration form if you wish to borrow one.  However, the quantity of bicycles are limited and it will be on first come first serve basis. 
Step 3) Assemble @ Shimano Cycling World, 3:30pm on the event day and we're set!
Things to note:
The event date is subjected to change, depending on weather conditions
BYOB (Bring Your Own Bike)
Participants must be capable of riding bicycles on their own
Helmets, covered shoes and bicycle locks are compulsory
What to bring on the event day:
Your bicycle, cycling gears, water bottle
Indemnity Form (can be found on Eventbrite)
Event itinerary
3:30pm Gather at Shimano Cycling World  (SCW) for pre-event briefing and submit indemnity forms
4:00pm Set off for Marina Gardens Drive
5:00pm Enjoy dinner at Satay By The Bay
6:10pm Gather and set off for SCW
7:00pm Reach SCW
Remember to have a good rest before the event day, and see you at Shimano Cycling World!