Cycling is a great form of exercise that can benefit both your physical and mental health. Cycling outside is entertaining and fun since it offers diversity to your workouts by providing fresh air, scenery, and sunshine. However, more individuals are working from home as a result of the current pandemic, and cycling outside in Singapore is not always practical due to the unpredictable weather.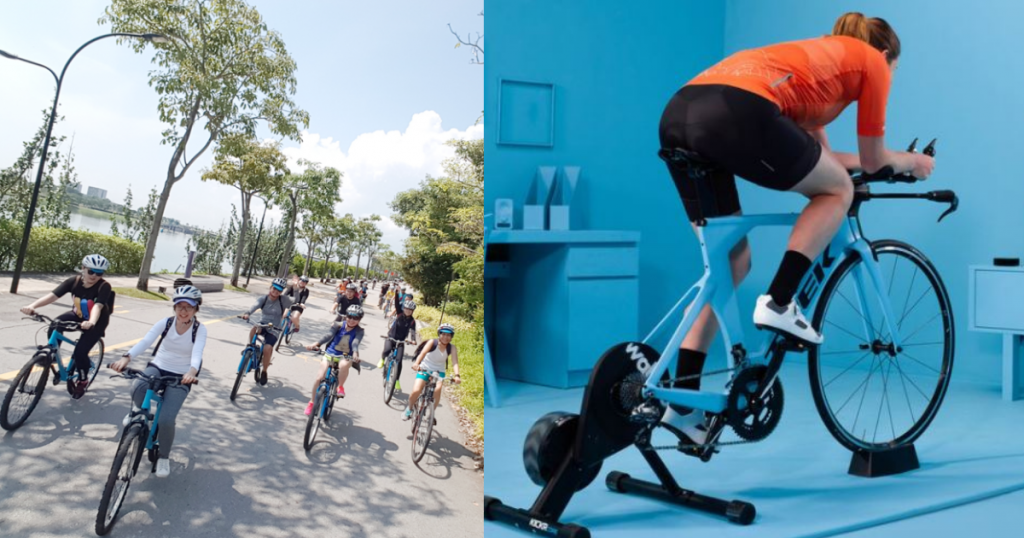 (Credit: Bicycling)
Indoor cycling has thus become a great alternative for those who wish to cycle even when the weather is bad, and it is becoming increasingly popular these days.
Indoor cycling, unlike outdoor cycling, is not affected by the weather and can also be used to prevent road hazards like crashes and unexpected bike problems like tyre punctures. Indoor cycling is riding a stationary bike in an enclosed space, such as a studio or at home.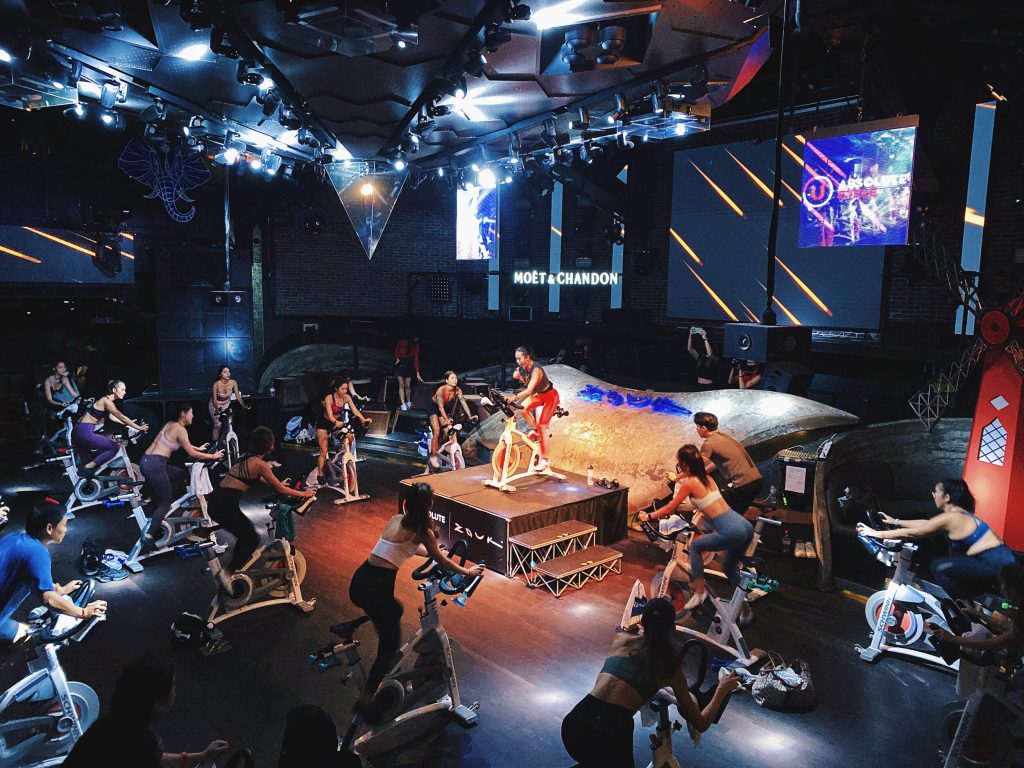 (Credit: absolutecyclesingapore)
Spinning class is a group workout in which an instructor guides the group through various types of cycling exercises while listening to music. Uphill climbs, increased tempo, and short recovery breaks with easy pedalling are part of the workout. When you attend the class, you can benefit from Individual instruction, social interaction, and group encouragement as some people find sweating it out in the company of others to be especially motivating.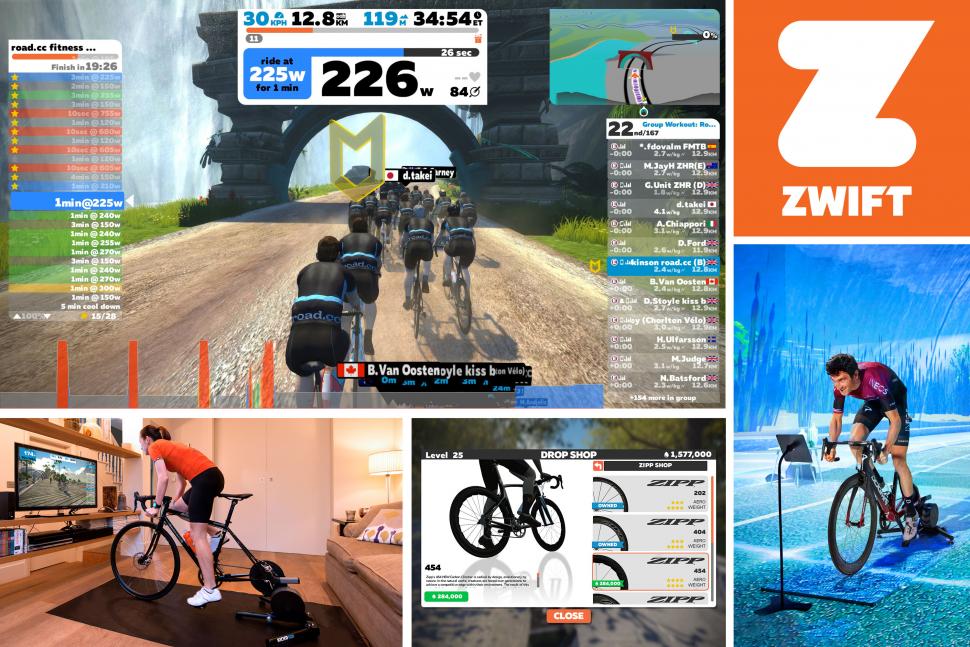 (Credit: road.cc)
If you prefer to cycle at home, you can do it by attaching your bike to the stationary trainer and pedal as if you were outside. There is a range of third-party software that converts your indoor cycling into a game and allows you to ride in a virtual environment to break up the monotony and boring of indoor cycling.
Zwift is one of the most popular virtual cycling apps, allowing you to link your trainer to your mobile devices. There are various workouts, group rides and virtual racing options available in Zwift, extending the virtual riding experience beyond just pedalling alone. With customized training in Zwift, you may enhance your strength, speed, cardiovascular fitness, and more. There are a number of worlds to explore as well as detailed maps and the option to personalize your avatar with unique kits, socks, bikes and wheels.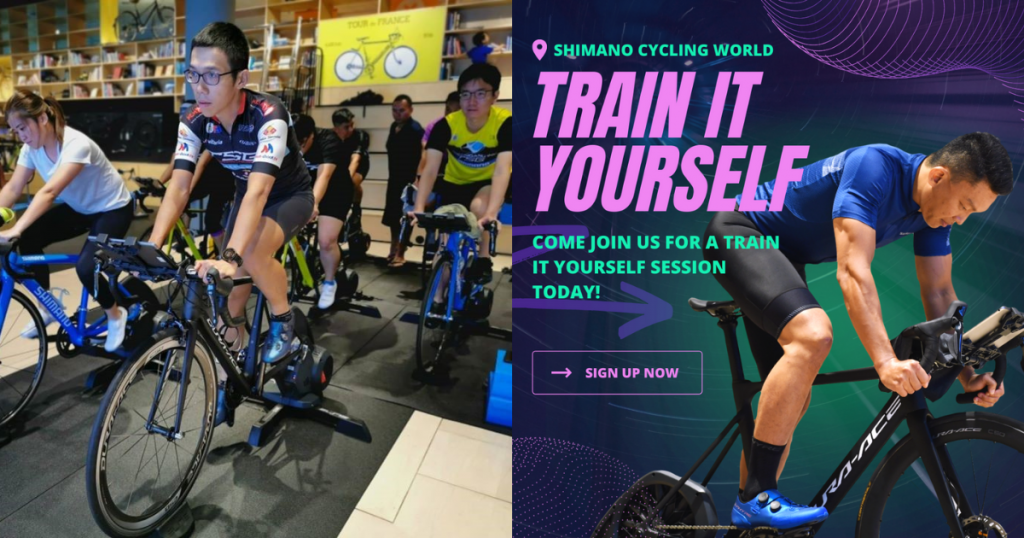 At Shimano Cycling World, we provide a 1 hour 30 minute "Introduction to Bicycle Components and Spinning Class" that covers theory on how to shift gears and understand your cadence, as well as actual spinning workouts that you can hear, learn and feel before getting back on the road.
"Train It Yourself" is a 2-hour self-workout program available at Shimano Cycling World for those who want to engage in their own training or sweat it out on wet days while trying out Zwift.
You may find out more by visiting our Eventbrite and Website.
Published by May Sabai Htwe, March 2022