One of the most common questions by many casual cyclists is, "What's the difference between a hybrid bike and a road bike?"
They may look similar as both have almost the same shapes and sizes for tires, substantial amount of gears for both front and rear. However, there are a number of differences between these two.
Overview of Hybrid
Hybrid bikes are designed for casual and comfortable riding, which means a relaxed and upright riding position. They are equipped with flat handlebars rather than drop bars.

Image Credit: www.giant-bicycles.com                                          Image Credit: Ridgeback
Overview of Road Bike
Road bikes on the other hand are more on performance base that provide speed. Its geometry tends to be more aggressive and aerodynamics.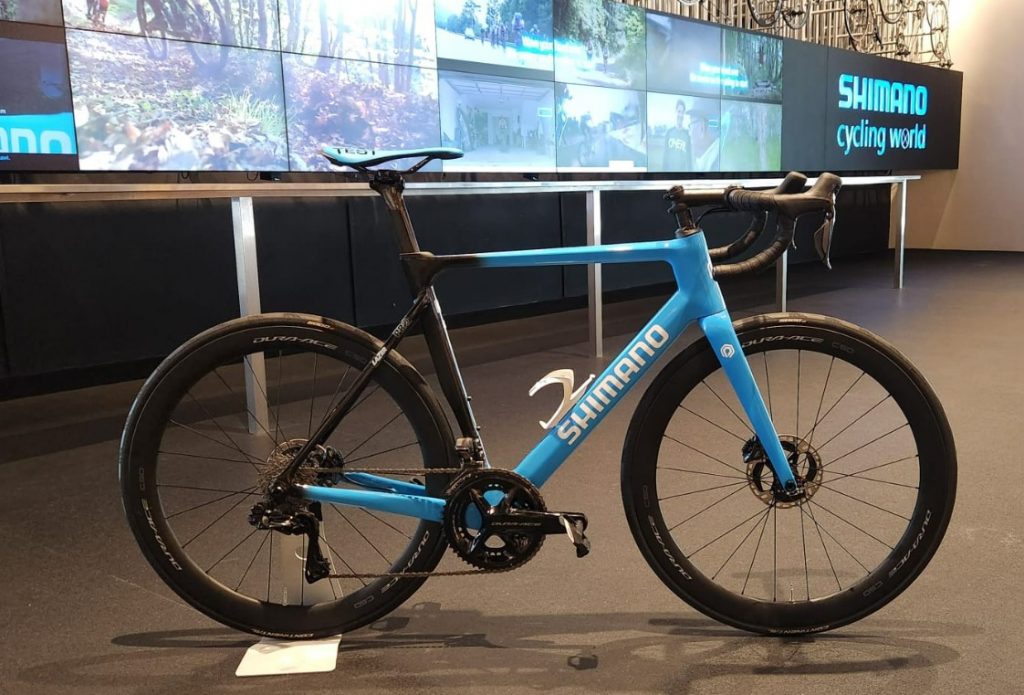 Wheels & Tires
Both hybrids and road bikes use the standard 700c wheel sizes to create the best balance between speed, handling and comfort. Some hybrids may have slightly larger or wider wheels meant for more comfortable riding style. Road bikes tires are generally lighter and narrower than hybrids as they meant for speed.
Road bikes tires come either in slick (smooth) or tread (groves and markings along the tire's surface)
Slick tires have smooth surface and are great at offering speed and rolling. Common sizes are either 25mm or 28mm wide as it provides comfort.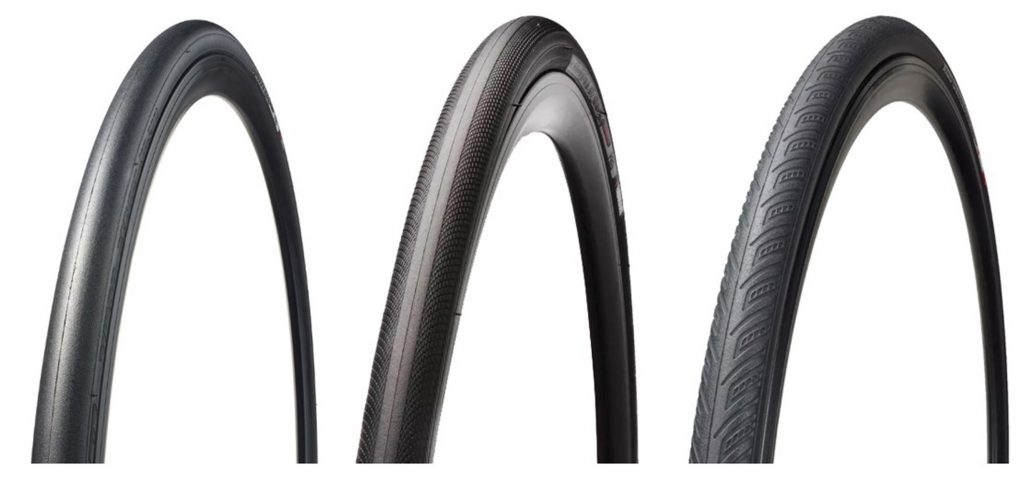 Image Credit: www.specialized.com
Hybrid tires are thicker, heavier, and wider and these make them better protected against punctures. Most hybrid tires are over 32mm wide and up to 38mm or even 40mm.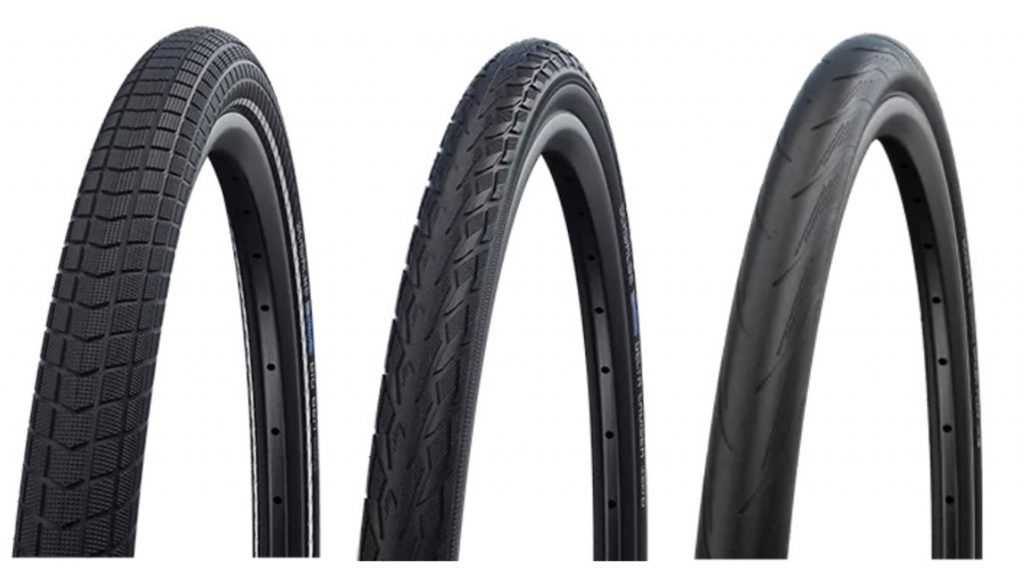 Image Credit: www.schwalbe.com
Handlebars
Other significant features of hybrids versus road bikes is that they use flat handlebars instead of drop bars. Flat handlebars provide a more upright position and comfortable riding style.
Image Credit: www.giant-bicycles.com
Road bikes uses drop bars for that aerodynamic and aggressive position.

Riding Position
As hybrid bikes are designed for comfortable riding style (relaxed and upright riding position), their top tubes and reach are usually shorter than the road bike as this helps the rider sit up while pedaling rather than leaning forward.
As for road bike, the rider's position is lower than on a hybrid bike. This can give stress on the rider's lower back, and more pressure on their hands and arms as they shift their bodyweight forward. Road bikes have longer top tube and reach compared to hybrids, which assists lengthen the rider and provide more aerodynamic position.

Image Credit: www.singaporebicycle.com
Therefore, for those who are looking for a comfortable ride, the hybrid offers a more suitable riding experience thanks to the flat handlebar and upright position. Hybrids are also a better choice for beginners since it offers better control.
While those who wants to go for speed, road bikes are a better choice due to the aerodynamic and more aggressive stance. They are also a good choice for long-distance rides because the drop handlebars and lighter frame, allowing the cyclist to rider further.
Ride safe!
 __________________________________________
Published by Dicky Hamid, 1 September 2021