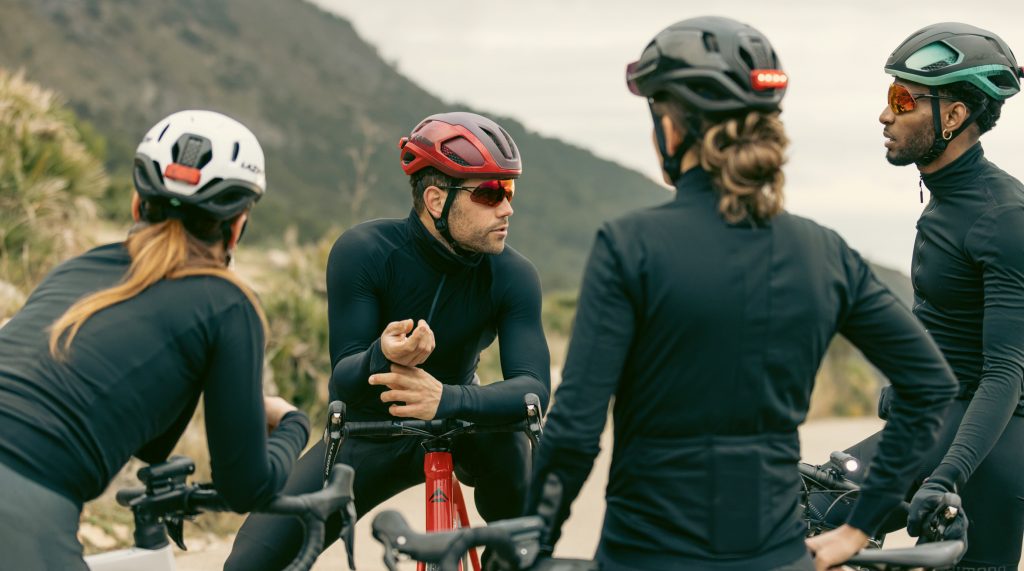 Cycling is a great way to keep in shape, exploring and discovering the places, commuting to work, etc. At the same time, it is also important to protect your head by wearing a helmet, the most crucial cycling gear. It saves lives and shield cyclists from harm especially head injuries due to fall or crash.
In this article, we will be sharing with you the specific cycling helmet that are right for your needs.
Helmet Fitting / Sizing
The key to obtain the best protection is to ensure it fits you properly and feel comfortably.
If your helmet is too big, it tends to loose and might even fall off during an accident. If it is too small or too tightly fitted, it will be uncomfortable and can be potentially dangerous. Hence, it is highly recommended to physically try it on when purchasing.
Helmets are available in various sizes & prices. Some affordable budget helmets have a one-size-fits-all design. It is advisable to check before you purchase as all sizing charts are brand-specific and many brands produce size guides for specific helmet models. They also come in Asian fit and Non-Asian fit helmet. Asian fit helmet has a rounder shape as compared to the Western.

How to Measure Your Head for A Helmet
It's a good idea to measure your head and compare to the brand's size chart if you're buying a new helmet to get the right fit. Measure your heads circumference by wrapping a measuring tape around your forehead.
The best place to measure a proper fit is just above your eyebrows and ears because this is where helmets are designed to fit.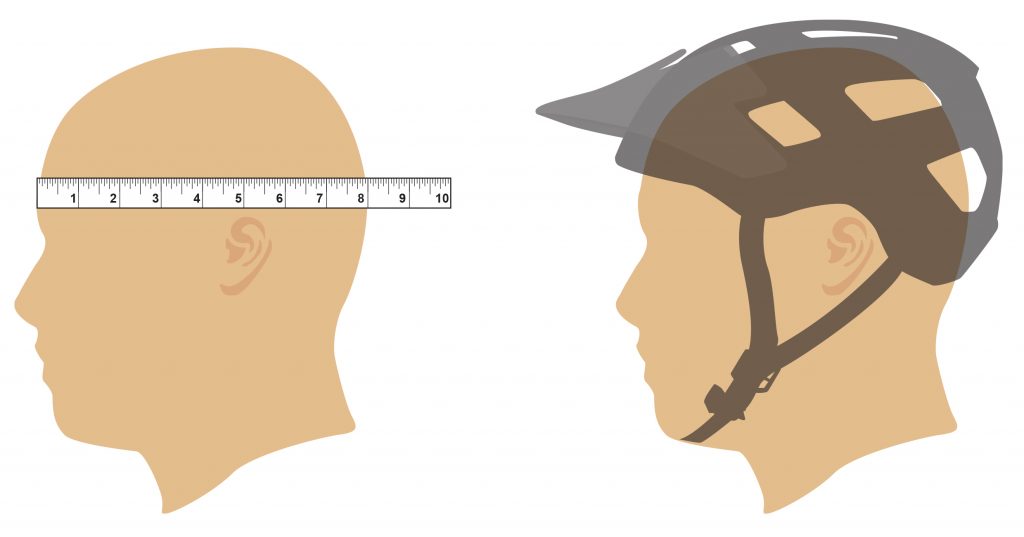 Wearing the Right Way
Wearing a proper way is equally important as choosing the right one.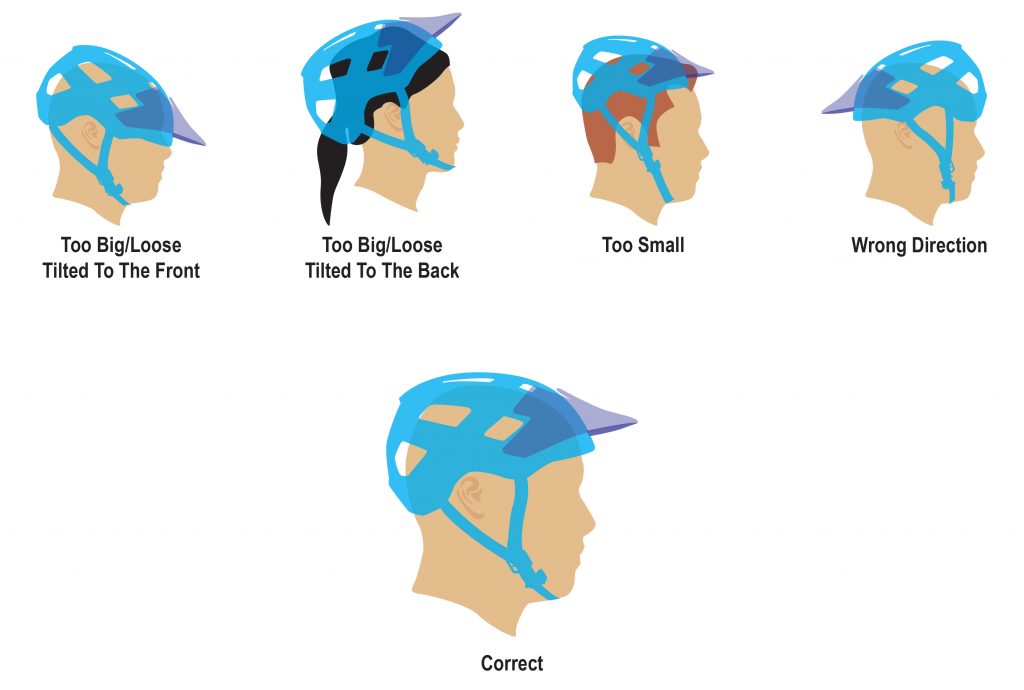 Anatomy of Bike Helmet
Quality helmets tailored their parts, shapes and features specifically for each discipline, so the modern bike helmet has many different components.
Some features to consider when purchasing a helmet;
Ventilation – The number of vents
Retention System – The strap on the rear of the helmet to keep it in place
Chin Strap – The strap fixed to the helmet which passes beneath the chin and holds it in place
Padding – The foam pads inside the helmet that rest on the foam structure
Impact Protection System – Kineticore, MIPS, WaveCel, etc
Visor – A protected shield that hang over the front of the helmet

* KinetiCore is the result of a decade-long search for a new improved technology by Lazer. It protects against both direct and rotational impact thanks to unique EPS foam blocks called controlled crumple zones that crumple under impact and absorb the energy that otherwise would have reached the cyclist's brain.
When to Replace A Helmet
Helmet do have a life span period. Due to our body fluids, hair oils, ultraviolet light and other factors, overtime these will contribute in limiting the lifespan of the helmet. Generally, it is wise to replace your helmet five years after purchase or seven years from the date of manufacture.
It is advisable if you are engaged in a collision or your helmet dropped with hard impact and sustain structural damage, do replace as it may affect the integrity vulnerabilities of the structural. Such example is hairline crack on the foam.
Do also take note of wear and tear such as padding worn off, broken retention system, disintegrated foam, etc. It is a good practice to check your helmet regularly.­­­

Helmet Design
Cycling has few disciplines or categories. It is advisable to wear the appropriate type of helmet for your ride style.
Hereunder is some examples on the type of helmet; On-Road, Off-Road (MTB), Leisure & Kids
On-Road bike helmets are generally lightweight and aerodynamic whereas Off Road helmets are well ventilated, equipped with visor to protect cyclists from tree branches and other potential danger while riding in trail.
You can visit Lazer website https://www.lazersport.com for more information.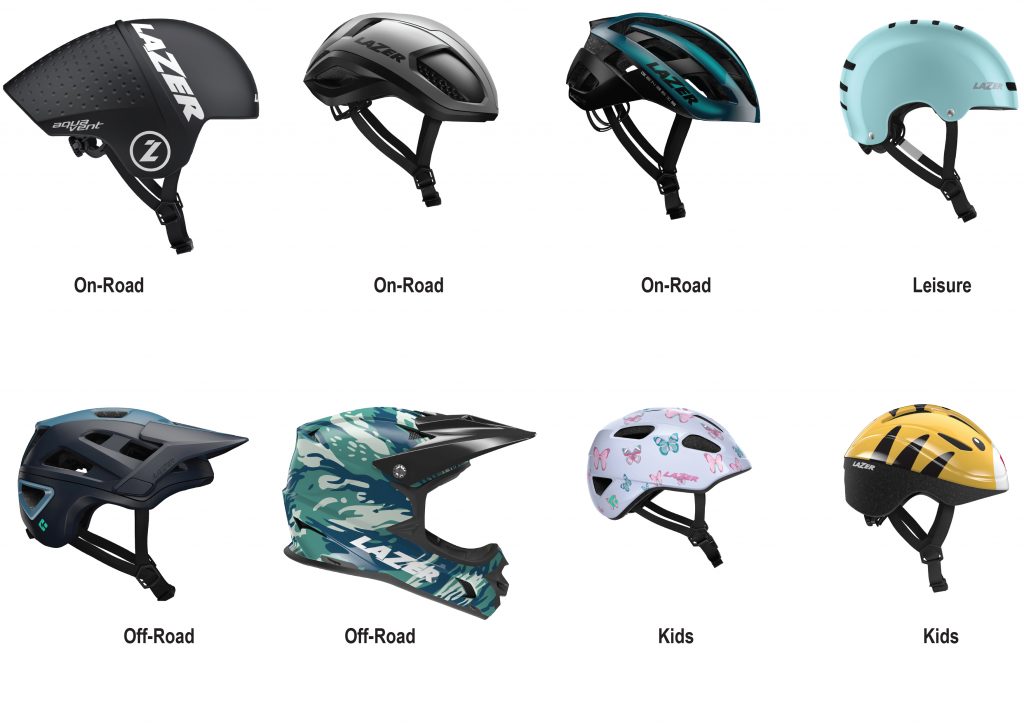 Published by: Dicky Hamid, May 2023