Beginner's Guide to Choosing your First Bike
New to cycling? We know buying your first bike can be intimidating as there are never-ending choices to select from. Fret not, Shimano Cycling World have compiled a list of information to help you decide which bike to get!
What will you use it for?
| | | |
| --- | --- | --- |
| Purpose | Riding Surface | Types of Bikes to Consider |
| Exercise | Road | Road |
| Short, leisure ride with family | Park Connectors | Cruiser |
| Commuting to work | Road, Park Connectors | City |
| Commuting and exercise | Road and natural-surface trails | Gravel |
| Exercise | Entirely off-road | Mountain |
*Click on the link to see the image of each types of bicycles
That being said, many bikes can be ridden on multiple surfaces. The purpose and where you'd ride the bike will determine the type of bikes you should select.
What size is for you?
Proper bike fit means a positioning on your bike that allows you to ride as long, hard and comfortable the entire time. The right fit can prevent injuries and increase efficiency!
Below are some do-it-yourself tips but of course, they will not replace getting fitted by a professional bike fitter. Remember to embark on a few short rides to see if it's suitable for you.
1. Sizing on Bike Frames
| | |
| --- | --- |
| Traditional (horizontal top tubes) | 1-2 inches space between top tube and crotch |
| Modern (sloping top tubes) | At least 2 inches space between top tube and crotch |
2. Saddle Height
Here's how to get a generic gauge on a right saddle height.
Method 1
Method 2 (Heel-to-pedal)
One of the most popular methods. It starts with you sitting on the bike, and holding onto a table or wall. Then place your heel on the pedal and pedal backwards until you've reached the six o'clock position. Your knees have to be completely straight.
If your knees are bent, increase the saddle height in small increments until your knee is completely straight.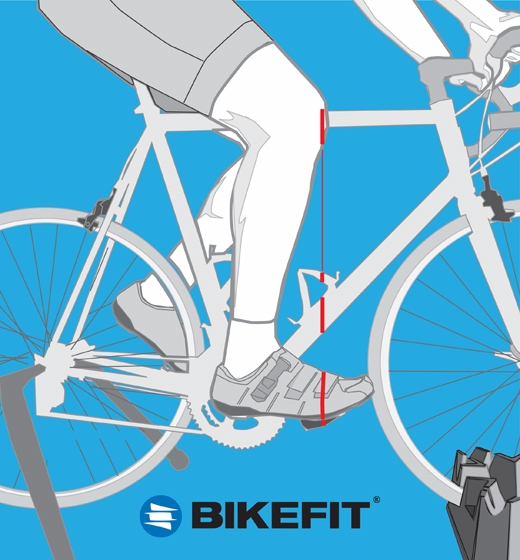 Method 3 (LeMond method)
Another popular method, named after Greg LeMond. This involves using a flat metre ruler between your legs, and measuring from your crotch to the floor ('inseam' measurement). Remember to not wear your shoes while doing this!
Now, multiply that figure by 0.883, and in accordance to LeMond's method, that will be your saddle height.

For more info on bike fitting, you may visit https://www.bikefitting.com/
3. Handlebars Reach
Upon being seated on your saddle, you should be able to comfortably reach the tops and brake hoods for road bikes and grips on mountain bikes. Elbows should be slightly bent instead of locked straight.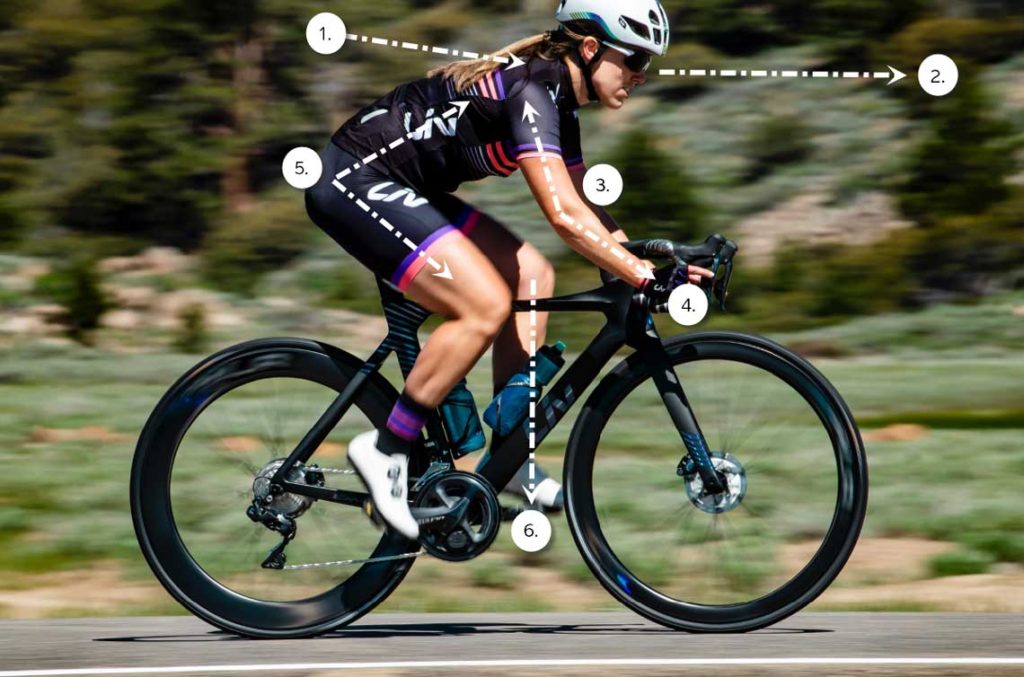 Which material is right for you?
It is dependable on various factors such as riding style, weight and budget. Below is a breakdown of the few commonly used materials.
Carbon Fibre
Extremely lightweight and strong, however it can be brittle and not nearly as durable as steel.
Steel
Steel is most commonly used for bike frames as it is strong and long-lasting, however it is heavier than carbon fibre .
Aluminum
Corrosion resistant and fairly light (not as light as carbon fibre). Popular choice for riders and racers on a budget.
Where to buy?
Here is a comprehensive list of all Shimano authorized dealers in Singapore.
For more dealers information, please visit: https://sscdealerlocator.com.sg/
Published by: Vivien Sim on 28 May 20